You are worthy.
Creative Counseling Solutions For Teens and Adults
About
Compassionate - Authentic - Down to Earth
Welcome! Whether you are here for yourself, or for someone else I'm so glad you are here. Sometimes finding a therapist is the hardest part of the healing journey. Below, I'll explain a bit about myself, so that you can determine if I would be a good fit for you! Prior to starting my own private practice, I worked within Milwaukee County holding various roles. From agency work, in a Community Support Program (CSP) serving chronically mentally ill to working with those incarcerated and/or the homeless. I am passionate about advocating for those who are stuck along the way. From those who are/were homeless, to those with addictions, anxiety, depression and other diagnoses', it is a pleasure to work with all walks of life each and every day. ​ My experience has led me to many different environments, a few being, poverty-stricken homes, inpatient hospitals, jails, and countless community providers' offices. ​ I have been blessed to work with so many individuals. And I would be honored to work with you! As of 4/1/22 I am no longer taking Employee Assistance Payments also known as EAP. I am phasing out of the CIGNA network, so unfortunately if that is your insurance, I no longer take that insurance.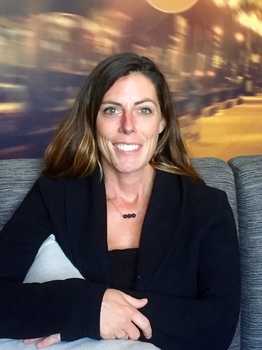 Jessica Shaw
Licensed Professional Counselor
Services
Is Modern Wellness a good match?
ADD/ADHD
Addiction
Adjustment Disorder
Alcohol Use
Anxiety
Bipolar Disorder
Codependency
Depression
Eating Disorders
Mindfulness
PTSD
Trauma
Women's Issues
Abandonment
Abuse Survivors
Anger Management
Borderline Personality
Dual Diagnosis
Self-Harming
Social Anxiety
Sports Performance
Substance Use
Suicidal Ideation
Approaches
Acceptance and Commitment (ACT)
Cognitive Behavioral Therapy (CBT)
Emotional Freedom Technique (EFT)
Experiential Therapy
Family Systems
Group Therapy
Hypnotherapy
Hakomi (Coming Soon)
Multicultural
Psychotherapy
Trauma Focused
Insurance Accepted
Call your carrier to verify
Fees
Initial Diagnostic Interview: $0 - $200
60 minute: $150 - $200
45-59 min: $125 - $150
Location
Located on Janesville Rd. (Above Free Bird)
Modern Wellness
Muskego, WI 531508960